One of the coolest aspects of owning a Tesla is being able to creep in and out of your neighborhood in almost complete silence. Teslas are much quieter than regular cars, but this can pose a danger to distracted pedestrians unaware of a car being nearby.
Tesla has equipped recent cars with a speaker that emits a sound when you are reversing or driving at very low speeds. The Pedestrian Warning System is also known as the reversing sound, backup sound, or boombox.
Tesla allows owners to change the sound emitted by this system. How do you change the Tesla backup sound?
Can You Change the Tesla Backup Sound?
Yes, you can change the Tesla backup sound used by the pedestrian warning system. Tesla released a special holiday software update that allows you to alter several different sounds, including the one Teslas emit while reversing.
Tesla includes a few interesting sounds that you can choose from, but you can also upload your own sounds if you're looking to personalize your Tesla. Here is how you can do that:
How to Change the Reverse Sound on a Tesla
If you want to change the sound your Tesla makes while backing up, here is how you can do that. You'll only need a USB drive to plug into your car, a computer, and a few MP3 files.
Plug In An USB In Your PC or Mac – Before copying custom sounds into your USB drive, you must change its format.
Format The USB To ExFAT Format On A MAC – This is the most difficult part of the process if you've never formatted a drive before, but we will try and keep it as simple as possible. Go to Disk utility > select USB drive > Click 'Erase' > Name: Boombox > Format: ExFAT > Click 'Erase'
Format The USB To ExFAT Format On PC – This process is rather easy if you are used to a Windows PC, but we will also outline the process here. Go to Open Start Menu > Type "Disk management" > Click on "Create and format hard disk partitions" > Select The USB Drive > Right Click 'Format' > Name: Boombox > File System: exFAT > Click 'OK'
Copy Custom MP3 Sounds to the USB drive – After successfully formatting the USB drive to ExFAT format, you can now copy custom MP3 files you want to play whenever you drive your Tesla. Make sure to delete all spaces for MP3 file names.
Plug The USB In The Tesla – Now it's time to get in your Tesla and plug in the USB drive where you just copied the .mp3 files.
Go To The ToyBox Menu – Gain access to the Tesla Boombox menu and select all of your new MP3 sounds from the associated drop-down menu. (All of these will be named USBxyz…).
If you are still unsure about the process, here is a video guide for Mac OS or Windows users.
Can You Disable the Backup Sound?
Tesla does give you the ability to turn the reversing sounds off temporarily. On the Model Y, for example, you can "Pause" the Pedestrian Warning System if necessary and when no other persons or moving vehicles are nearby.
To turn off the backup and low-speed movement sound, head to Controls > Safety > Pedestrian Warning > Pause on the central touch screen. When you do, this symbol will be displayed on the central infotainment touchscreen.

The above option only turns the system off for the current drive, and it will automatically be re-enabled on the next drive. There is no way to disable the sound via software permanently.
If you are considering turning off the backup sound on your Tesla, ensure only to do that when your surroundings are 100% safe. As these systems are mandated by law in electric vehicles, you may be held accountable if an incident happens while reversing.
The Tesla owner's manual does give the following warnings about pausing the Pedestrian Warning System:
"Use the Pause switch to silence the alarm only when absolutely necessary and when there are no other road users in the surrounding area. You must turn the Pedestrian Warning System back on immediately after the circumstances that required you to turn it off have passed."
"If sound cannot be heard, pedestrians may not be aware of your oncoming vehicle, which may increase the likelihood of a collision resulting in serious injury or death. Never pause the Pedestrian Warning System in areas where pedestrians may be present."
Why do Teslas Make Noise When Backing Up?
Teslas emit sounds while backing up to alert nearby pedestrians and other motorists that the car is moving. Driving a quiet EV does feel futuristic; being pushed by silent electric motors almost feels like you're in a spaceship. But if you are strolling down the sidewalk and suddenly see a car creeping up behind you, you will not likely be thrilled.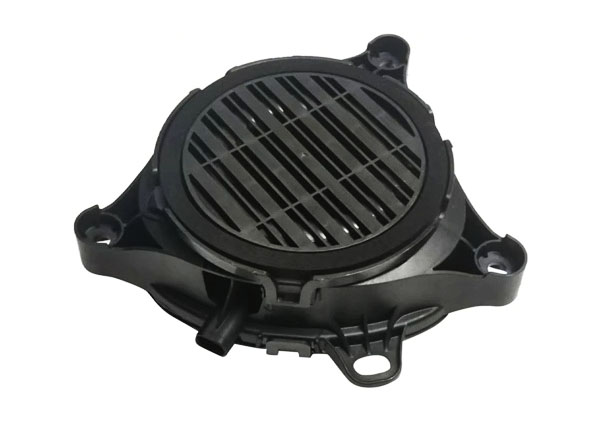 Most countries mandate these systems worldwide to reduce the risks of accidents associated with quiet EVs roaming around. While Teslas and EVs are not completely quiet, they emit significantly less sound than traditional cars, which can pose a danger to those with reduced sight or hearing.
Conclusion & final thoughts
Most markets have introduced laws that require all electric and hybrid cars to be equipped with sound-generating systems to alert pedestrians a car is approaching. The European Union has a guideline of recommendations called AVAS, while the United States introduced the Pedestrian Safety Enhancement Act.
We appreciate Tesla going the playful route while also trying to enhance road safety. We've all heard the "UFO" sounds coming from the Boombox speaker of a Tesla, and we're happy this sound can be changed to fit how we want our Tesla to be.