With Tesla now offering an option of having a chip card for the Model 3, a lanyard becomes an essential accessory to have our access card easily accessible with us all the time. A lanyard is also useful if you have the traditional car-shaped key, like the Model S, X, and most 3's.
With a Tesla Lanyard, you can carry the Key Card on your neck all the time, avoiding the worry of losing it and making it easier to find when it's in a bag or so. The lanyard itself will act as a keychain, making that little card much more practical to carry around.
Looking for a Tesla-branded lanyard? Here are a few excellent alternatives to make carrying your Key Card around easier.
Tesla Lanyards & Key Card Holders
Other considerations
Using a lanyard with your Tesla Key Fob
By themselves, the Key Fobs of all Tesla vehicles don't have any way to attach a key ring or any other kind of accessory to it. They are glossy slabs of plastic with no holes or strings to be able to attach anything to them.
If you want to install your Key Fob on your Tesla lanyard, you will need a Key Fob Cover for your key. These protect your key from scratches, give it a new look and will also allow you to attach any keychain or keyring to it; this includes a lanyard.
Related: Tesla Key Fob Covers
Installing a keyring into a Tesla Key Fob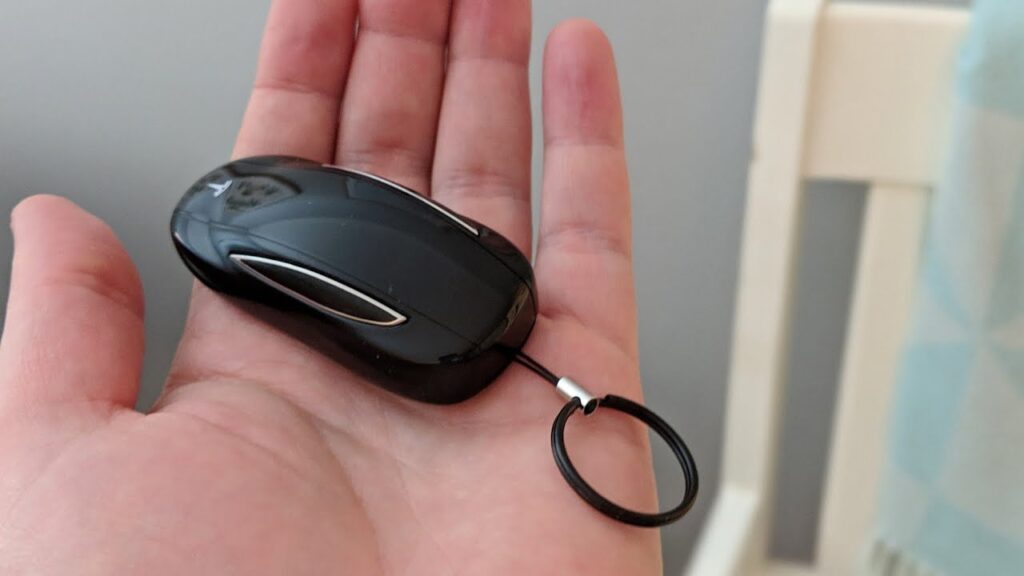 If you already have a Key Fob Cover for your key, adding a keyring can provide tons of extra practicality. It makes the key harder to misplace, easier to find and you can attach anything you'd want to it.
Some key fob covers already include a keyring attached to it, but others just include a way to attach
Final thoughts
The Black Tesla Lanyard with Quick Release buckle is a solid choice for users looking for a simple, no-frills accessory with Tesla branding. It is our top choice based on user ratings, the quality of the materials used and the quick-release buckle for quick detachment.