The standard Tesla Model Y trunk lid can feel a little drab without a lip spoiler. While it's certainly a sharp-looking rear end, it may not have the visual appeal that you're looking for as a Tesla owner.
With a spoiler for the Model Y you can give your Tesla a more performance-oriented look that matches well the sporty character of your car.
Spoilers for Tesla Model Y – Top Picks
There is a wide range of aftermarket trunk spoilers that you can use to improve your Model Y's looks. Which one is the best for your needs in terms of aesthetics and material quality?
This article will answer those questions. Plus, we'll tell you everything you need to know installing your new aftermarket spoiler.
Model Y Rear Trunk Aftermarket Spoilers – Review
BASENOR Tesla Model Y Performance Spoiler
Quick Overview
Spoiler structure made from strong ABS plastic for long-lasting durability
Matte carbon fiber texture enhances vehicle looks
Straightforward installation with the included double-sided tape
Improves downforce at high speeds
This spoiler features a matte carbon fiber coloring and has is custom-designed to fit easily over the Model Y's standard spoiler. It's made using acrylonitrile butadiene styrene (ABS) plastic, ensuring durability and good impact resistance.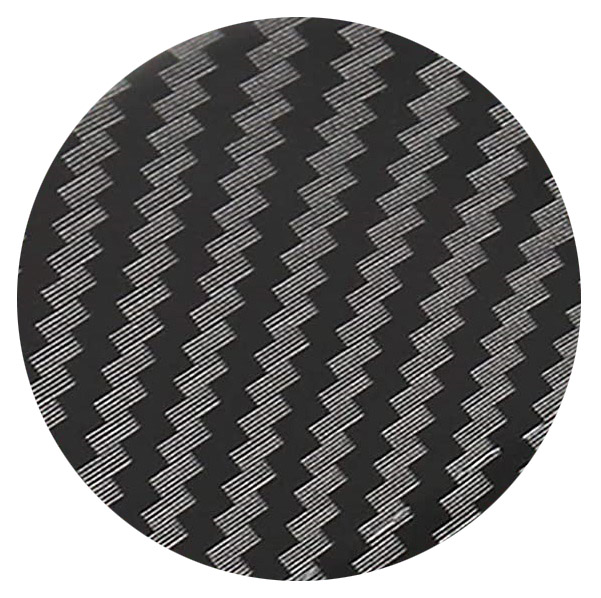 The spoiler's design also allows it to extend a little further from the trunk. This will enable it to create downforce while offering minimal drag. As such, the spoiler doesn't significantly affect driving range and can potentially improve stability when traveling at high speeds.
Installation is also simple, as the spoiler uses powerful double-sided tape to secure it into place. Just slide it over the default spoiler and you're ready to go.
ThinSGO Tesla Model Y Matte Real Carbon Fiber Spoiler
Quick Overview
Made with real lightweight Carbon Fiber material
Matte carbon fiber finish
Easy installation with 3M double-sided tape
Improves stability at high speeds
Another matte carbon fiber spoiler, ThinSGO's model is compatible with all versions of the Model Y. Its lightweight design makes installation a breeze. Plus, the low weight ensures the spoiler has no impact on the car's performance.
The design of the rear wing enhances stability when driving at high speeds. It also reduces wind resistance, which lowers drag and improves efficiency. Much like BASENOR's product, this spoiler offers easy installation thanks to the use of strong adhesive tape.
ThinSGO Tesla Model Y Glossy Real Carbon Fiber Trunk Spoiler
Quick Overview
Lightweight authentic carbon fiber material
Glossy carbon fiber finish
Includes double-sided 3M tape for straightforward installation
Increased rear-end grip at high speeds
This is the same spoiler as the previous ThinSGO product, but with one key difference:
The glossy carbon fiber finish.
This finish gives the spoiler a gorgeous reflective quality that looks amazing to passersby when you're driving. It also adds a sporty and sleek edge to the Model Y, making it look more like a performance model than a default one.
Beyond this, the spoiler offers the same benefits as the matte carbon fiber variant. It's easy to install, reduces wind resistance, and has a very low weight of just 2.29lbs.
Tesmanian Matte Black Rear Trunk Spoiler for Tesla Model Y
Quick Overview
Made with durable ABS plastic
Deep black color with a matte non-reflective finish
Installation self-adhesive tape included
Made using durable ABS plastics, this spoiler has a matte black finish that lends a cool look to your Model Y. It's custom-designed, which means it slots easily over the car's existing spoiler. It makes use of self-adhesive tape for installation, which means you don't need any additional tools.
This spoiler is an excellent alternative if you prefer a black spoiler over the more common carbon fiber textured option.
See also: Model 3 Carbon Fiber Spoilers
How to Install an Aftermarket Spoiler in the Model Y:
While installation of these spoilers is a simple affair, you still want to ensure you get it right. By following these steps, you reduce the chances of your spoiler coming loose while you're driving.
1. Clean the Model Y's surfaces
Using a clean cloth, light soap, and warm water, wipe away as much sediment from the Model Y's spoiler as you can. You may also wish to use rubbing alcohol and a microfiber cloth to tackle any difficult stains.
Proper cleaning ensures the tape that comes with your spoiler adheres properly to the Model Y. Allow the surface to dry out properly before you try to install your spoiler, as water residue may reduce the strength of the adhesive tape.
2. Attach the Tape to the Spoiler
Each of these spoilers comes with double-sided adhesive tape. After your Model Y has dried off, carefully attach this tape to the inside of your spoiler. Do this slowly to ensure the tape is completely flat.
3. Align and Attach the Spoiler
With the tape attached to the aftermarket spoiler, take a moment to align it to the Model Y's default spoiler. Attach the spoiler when it's completely aligned and use your hands to apply light pressure across the length of your spoiler and then leave the vehicle for a few hours to allow the adhesive to take full effect.
FAQ
Are any tools needed to install the spoiler?
No tools are required to install any of the spoilers in this article. They all make use of self-adhesive tape, which secures them into place. There is no need to drill holes into the trunk lid of your Tesla, or using any power tools whatsoever.
The only implement you need is a clean cloth to remove any dust from the trunk lid area.
Can the spoiler be removed?
You can remove your aftermarket spoiler at any time by simply using a heat gun or hair dryer to soften the adhesive and then pulling away the spoiler/
Note that this process may leave some residue from the adhesive tape. This should be easy to wipe off with some warm water, light soap, and a clean microfiber cloth.
If the adhesive is particularly stubborn, use Goo Gone and a microfiber cloth to remove it, followed by rinsing with warm water.
Can the spoiler affect range in the Model Y?
The spoiler adds aerodynamic drag to the car, though the effect is insignificant at most speeds. Some spoilers are even specially designed to reduce wind resistance and improve efficiency, meaning they might be able to increase range.
To summarize, the spoiler can affect range but its effect is going to be so minimal you don't need to worry about any noticeable range decrease
Final verdict
There's little to choose between the four aftermarket spoilers we've reviewed in this article. All come with custom designs that allow them to fit easily over the Model Y's default spoiler. You also won't need any tools for installation, as all make use of strong adhesive tape to secure them into place.
Ultimately, this means your choice will likely come down to personal preference. If you want a cool and stylish look for your Model Y, BASENOR and Tesmanian offer gorgeous matte black spoilers. However, if the sleek and sporty look is more your kind of thing, ThinSGO's glossy spoiler may be a better choice.