Apart from having a fantastic all-electric drivetrain, Teslas have many unique features not available on any other car.
Owning a Tesla can feel like having the latest tech gadget, continuously updated with cool and unique new features never seen before.
Let's take a look at some of the best and unique features of every Tesla. Some are shared across the whole lineup, while others are limited to certain vehicles in their lineup.
Cool & Hidden Features of Teslas
Ludicrous Mode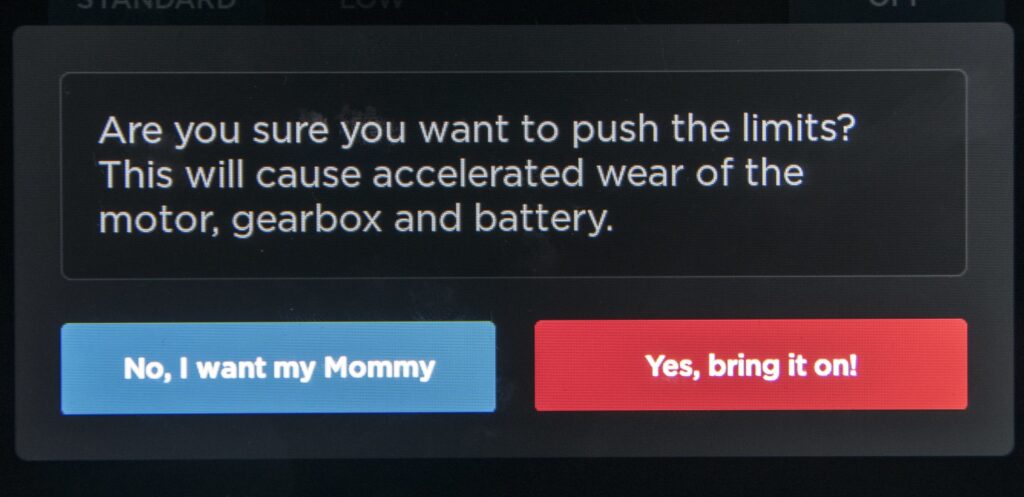 Teslas are known for their quick acceleration and instant torque that can put most sporty cars to shame. Top-of-the-line models such as the P100D Model S incorporate Ludicrous Mode, which enables this sedan to go from 0 to 60 mph in under 3 seconds, matching the acceleration of many supercars. It truly feels like being launched into orbit.
Tesla engineers have achieved supercar-like acceleration in a big comfortable sedan that is well-mannered and quiet around town; that is no small feat, and it's another advantage of using electric motors.
Trunk and frunk storage
Gas-powered vehicles usually enjoy a rear trunk for luggage and cannot use the front of their cars for storage for apparent reasons. Performance mid-engine cars can have a small front storage compartment. Teslas can have both a front and a rear storage area. That's lots of usable space.
A massive advantage of electric vehicles is that electric motors take relatively little space and don't need to take up the entire front or rear of the vehicle.
Tesla Mobile App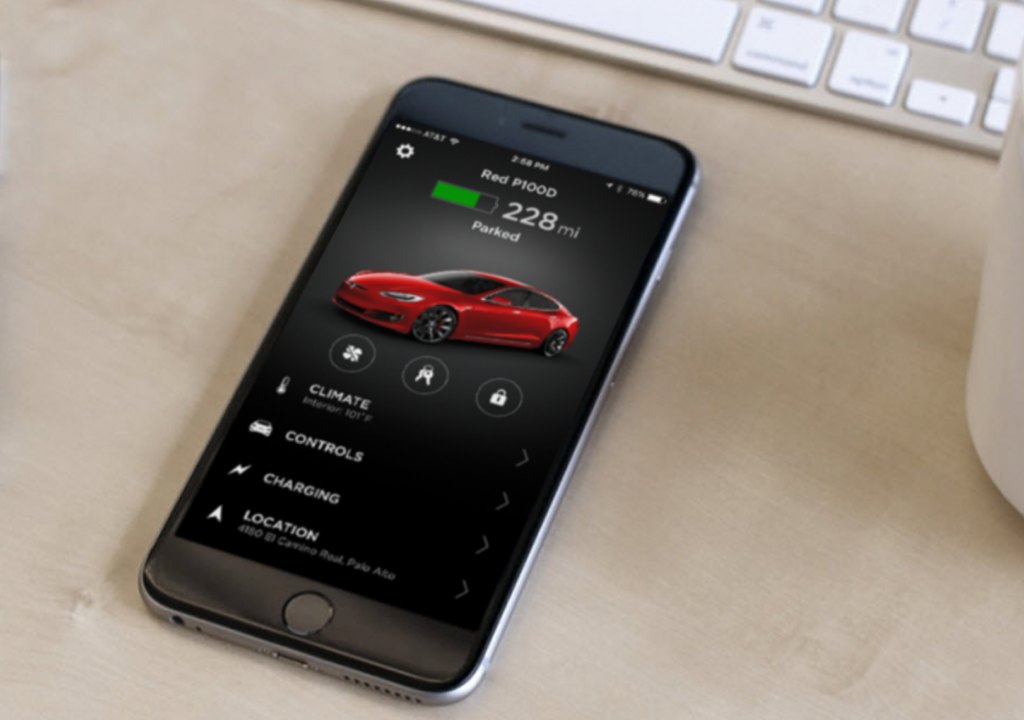 With the Model S release, Tesla was arguably the first manufacturer to seamlessly integrate vehicle functionality with an app available for smartphones.
It's especially useful for pre-cooling or pre-heating the car a few minutes before you get on the road, but it also has additional nifty features such as GPS real-time location and Smart Summon.
OTA updates
All Tesla vehicles regularly receive over-the-air software updates packed with new features or improvements to existing functionality.
Just like your smartphone, the software in your Tesla will receive constant improvements to make your ownership experience better.
More manufacturers are starting to incorporate OTA updates into their vehicles, but we can safely say that Tesla was the first to do so.
Tesla Model 3 Best Features
Hidden Air Vents
One of the most exciting and unique features of the Model 3 is the hidden air vents. Tesla hid any visible HVAC vents and seamlessly incorporated them into a crevice running along the dashboard.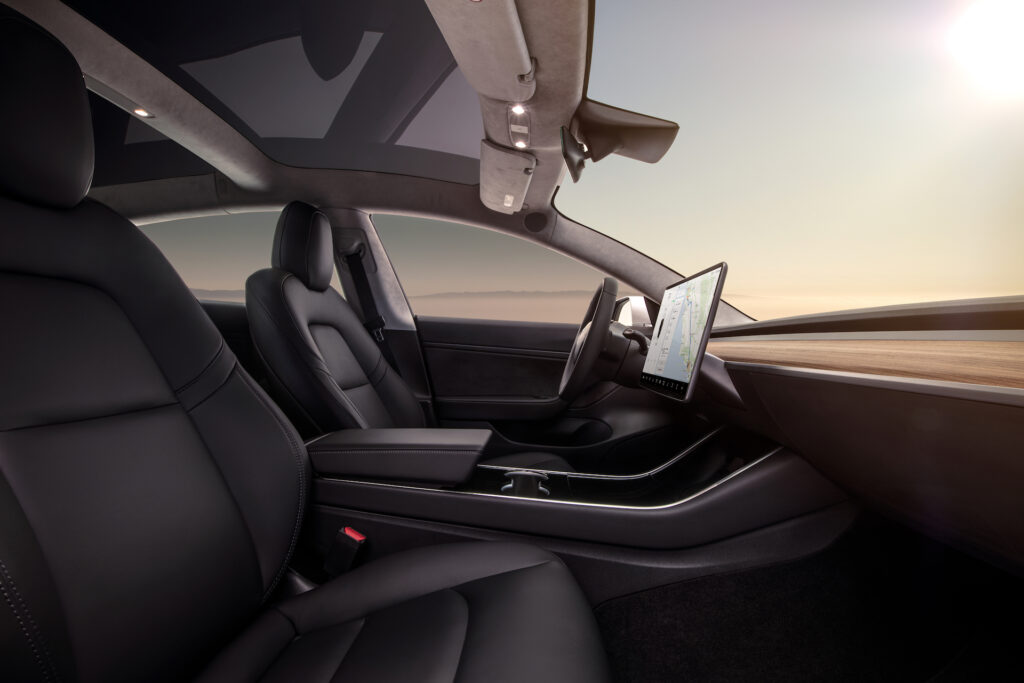 Unless you're really paying attention, you won't even see where the air is coming from. This is an exquisite design choice that not only works well functionally for cooling and heating the cabin but it adds to the minimalist looks of the Model 3 interior.
Key Card Unlocking
Tesla provides a key card for an alternate way of accessing and starting the car. To unlock it, you can tap the special key card on the B-pillar of the vehicle. You can tap the card on the center console near the central touchscreen to start the vehicle.
Enough Room For a Twin Mattress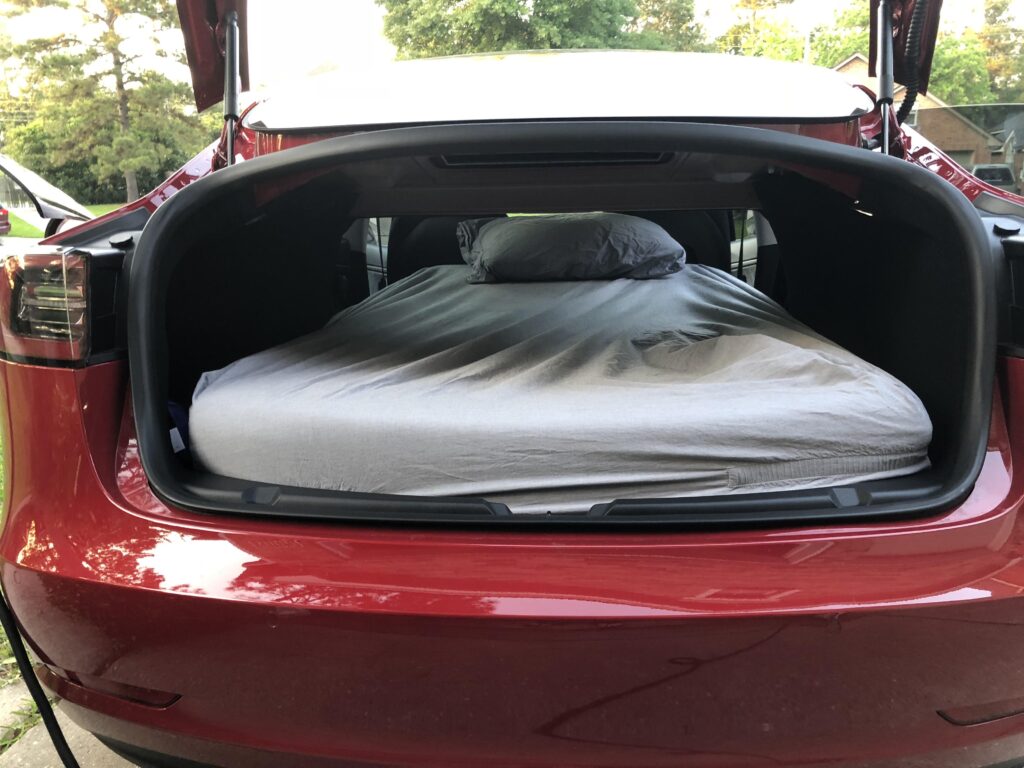 Despite its compact size, the Model 3 can accommodate a twin mattress with the rear seats folded down. This doesn't mean you can comfortably camp out and nap while you recharge your vehicle, but if you're traveling across the country or on a long road trip, you could bring an inflatable mattress with you and sleep in your Tesla if you find a safe place to stay the night.
Tesla Homelink
Homelink integration is a retrofit that is available on the Model 3 and the Model Y. The Tesla Homelink system connects your car to a garage door, gate, or other remotely-controlled devices. It will automatically open and close your garage door as you arrive home or leave, respectively.
It's a simple system, but it makes for an incredible worry-free commuting experience when combined with the enhanced autopilot.
Consolidated Central Touchscreen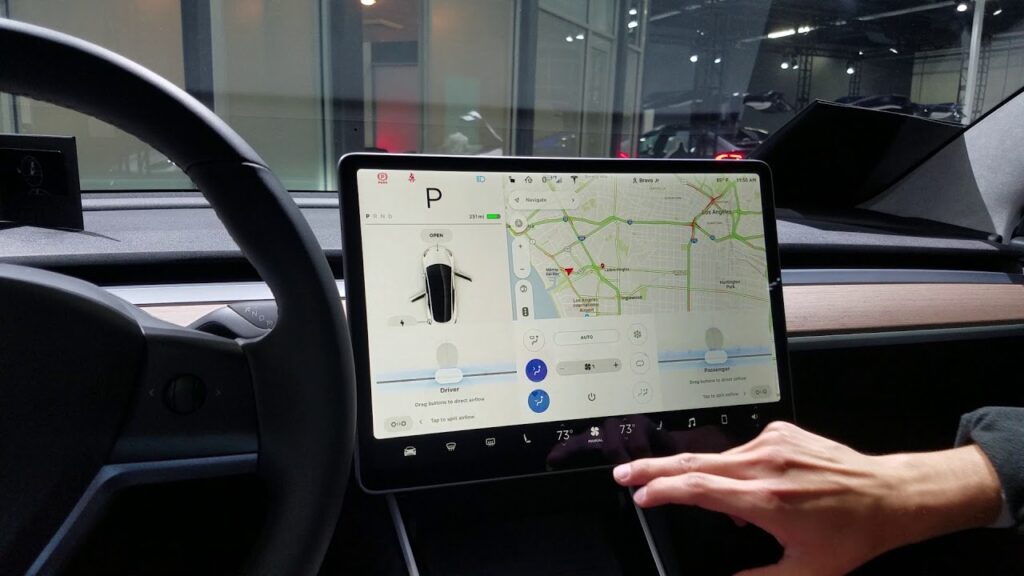 A massive central touchscreen has been a critical component in every Tesla's interior since the Model S was released, but the Model 3 takes the central touchscreen to a whole new level.
There is no dashboard in front of the driver; the only place that displays information is the 15-inch touchscreen. The traditional dashboard is a thing of the past in this car.
All vehicle functions are controlled by either the touchscreen, steering wheel controls, or the two levers. There are no buttons, dials, or knobs.
Sentry Mode
To enhance security and give owners peace of mind, Tesla introduced Sentry Mode, first rolling out Model 3's and then to the rest of the lineup.
It continuously monitors the environment around your car and alerts you in some cases. It uses all the external cameras to detect threats and alerts owners via the Tesla mobile app if it detects any incidents, such as someone trying to break into the car.
Aero Wheels
One of the tricks the Model 3 uses to get an efficient aerodynamic profile and get the best range out of any electric vehicle is Aero Wheels. They are aerodynamic covers that reduce air turbulence around the wheels to minimize air resistance.
Although they aren't the most aesthetic covers, they can be removed easily with an aero wheel cap kit if maximizing driving distance is not a priority for you. In real-world driving, they can improve range between 3-5% depending on speed, and it's most noticeable when driving long distances at 50+ mph.
Related: Best Tesla Model 3 Accessories
Tesla Model S Unique & Hidden Features
Trunk Seats
Rear-facing trunk seats are neither unique to Tesla or new to the automotive world. Large station wagons in the '60s and '70s made extensive use of them, but they slowly vanished into obscurity in the private passenger vehicle segment.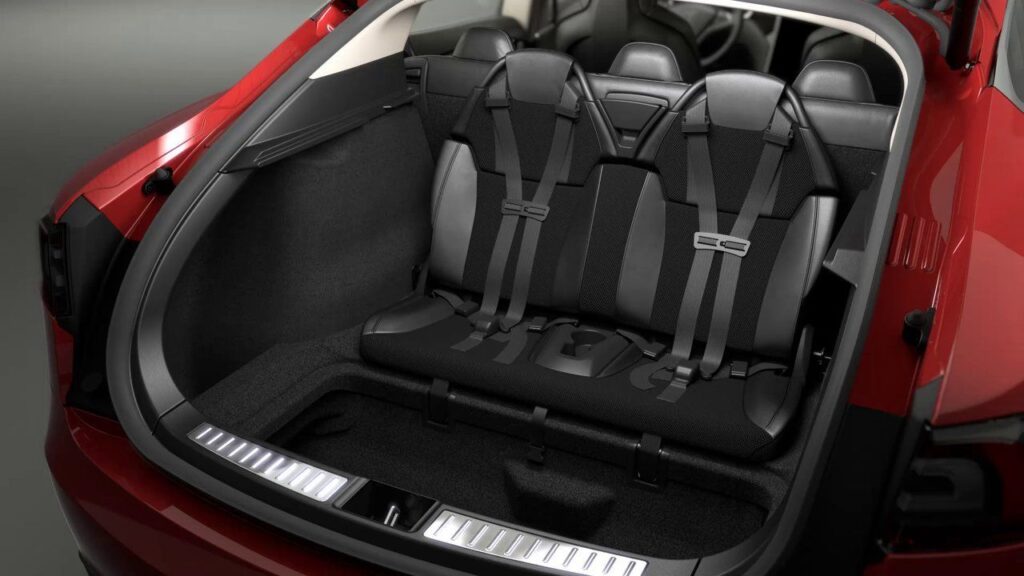 Some Model S variants are equipped with two rear-facing trunk seats, primarily meant for children depending on configuration and model year. The trunk seats are not very spacious, and airflow is limited, but they're a great way to take advantage of the roomy back and sizable rear window when you need to carry a big family around.
Auto-raising suspension
A raising suspension is a feature that many high-end cars have to help clear obstacles on the road or alter driving characteristics.
The Model S and the Model X bring this feature to the next notch by including an auto-raising suspension that remembers locations where you raised your car and automatically does it for you, so you don't have to worry about doing it every time you need to clear an obstacle.
If you have a steep driveway or tall speedbumps around your neighborhood, you'll only have to raise your suspension once, as the Tesla software will automatically do it for you when you're in that area.
Tesla Model X Unique & Hidden Features
Bioweapon Defense Mode
The Tesla Model X features a high-capacity, highly efficient air filtration system to insulate its occupants from air pollution and other air particles. When the Bioweapon Defense Mode is enabled, Elon Musk claims that the system is 100 times more effective than a traditional cabin air filtration system in filtering pollution and other contaminants such as viruses, pollen, spores, and certain gases.
Falcon-wing doors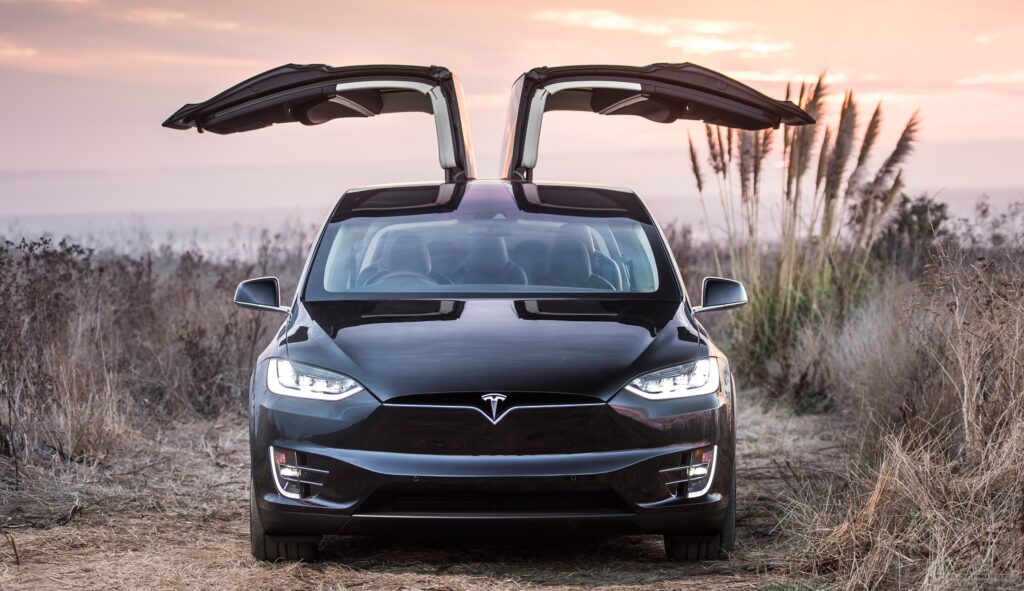 Debuted in 2015, the Model X introduced the so-called Falcon doors, being the first mass-produced SUV to have rear vertical opening doors.
While they look amazingly well and can add tons of practicality in certain situations, such as tight spots, they have been controversial as the opening mechanism can fail and leave owners with rear doors that cannot open. It's also important to mention that the Falcon doors were the main reason for the delayed launch of the Model X.
Despite the controversy surrounding the feature, the Falcon-wing doors pair incredibly well with the unique and futuristic design of the SUV, and it's fantastic seeing Tesla push out radical designs that amaze the automotive world.
5,000-pound towing capacity
With up to 967 N·m of torque, the Model X can tow up to 5,000 lbs when equipped with the tow package and 20-inch wheels, and 3500 lbs on 22-inch wheels. This is a significant amount of weight and will let your Model X tow a medium-sized boat without any struggle at all due to the plentiful amount of torque.
It wouldn't be practical to use the Tesla Model X to tow for long distances as the range would be greatly reduced due to added weight, but the capability and the power needed for heavy towing are there.