With so many electronic devices that need constant charging nowadays, having a reliable Tesla Model 3 USB Hub for charging them is practically a requirement. The Model 3 comes from the factory with just two USB ports, which is insufficient for most users, especially if using your Tesla as a family car.
A USB-hub can give your Tesla extra practicality with up to 6 USB ports, including a connector and enclosing for a USB storage unit to store dashcam or sentry mode video.
Let's take a look at the three of the leading USB hubs on the market to see which offers the best solution for your Model 3:
Best Tesla Model 3 USB Hubs – Top 3
USB Hubs for the Model 3 Reviewed
TAPTES USB Hub for Tesla Model 3 with 5 USB ports & data
Quick Overview
Features 5 USB ports in total
Three front USB-A ports, one front USB-C port, and one hidden internal USB-A port for data storage
Hidden internal storage compartment for important items and/or storage unit
Works seamlessly with dashcam and Tesla sentry mode functionality
Offering five USB ports, this product ensures you can plug in practically any device you might use on the road.
Four of the ports are immediately visible, with all three being USB-A ports. However, a little exploration reveals a secret compartment that contains one more port, a USB-A port suitable for storage devices. This compartment is also large enough for you to use when storing a dashcam or similar device, or if you want to organize the center console.
You'll also receive a magnetic disk with this hub, which allows you to secure the device more effectively to the central console. Plus, TAPTES offers a 12-month guarantee on the product.
Tthis hub is only compatible with Model 3's manufactured before June 2020. As such, it is not a good option for those with newer variants of the car.
TAPTES USB Hub Pro with 6 ports for Tesla Model 3
Quick Overview
Features a total of 6 USB ports
Four front USB-A ports, two hidden USB-A ports
All USB ports have data capabilities
Security hidden compartment is ideal for sensitive items such as a SSD drive for dashcam recordings
Offering one more port than the TAFTES model above, this hub also comes with the secret compartment that makes the 5-in-1 solution so attractive.
It's easy to install and gives you a tidier solution than a traditional USB splitter. This hub only offers USB-A ports on the front, which may hamper users of more modern devices that commonly use USB-C cables for charging. If you still don't use USB-C fast charging on any of your devices this accessory has an ample amount of traditional USB-A ports.
This USB hub also faces the same limitation as the accessory above: it only works for Model 3's manufactured before June 2020.
BASENOR Tesla Model 3 USB Hub 6-in-1
Quick Overview
Total of 6 USB ports conveniently distributed
Two front-facing USB-C ports, two front-facing USB-A ports, and two hidden USB-A ports
Hidden USB ports can be used for data transfer or sentry mode and dashcam storage
Storage space can accommodate items such as cables or USB sticks
BASENOR's 6-in-1 USB hub solution is only compatible with Model 3's made before June 2020.
Its most significant advantage is that it offers two USB-C ports, which are accessible from the front panel that contains four ports. It also has a secret compartment, within which you'll find two more USB-A ports and enough space to store a dashcam or other device for charging.
Compatibility and Fitment
2017-2020 Tesla Model 3 (built before June 2020)
They're suitable for all Model 3's manufactured between 2017 and June 2020. Note that these hubs will also not work with other Tesla vehicles, such as the Model Y.
Check Tesla VIN for build date.
How to Install a Model 3 USB Hub
All three of these hubs fit into the Model 3's center console. In all cases, slide the hub into place and align the connectors with the existing USB ports in the console. A slight push should slot the hub into place. The console's cover should close easily over the hub, allowing you to conceal it from view and ensuring easy access when you need the ports.
The USB hubs have a great fitment in the center console and it's unlikely that they pop out of place or get disconnected. If you'd like to ensure the hub stays in place, double-sided tape can be used. One of the hubs reviewed comes with a magnet to ensure it doesn't move out of place.
Note: this accessory is incompatible with center console wireless chargers.
Frequently Asked Questions
1. How many USB ports does the Model 3 have?
All Tesla Model 3's come with two USB ports from the factory, located in the center console below the center touchscreen. These two ports can be USB-A ports or USB-C ports. When using a hub, you will use these ports to secure the hub in place and ensure the device works correctly.
2. Is the Tesla Model 3 Equipped with USB-C ports?
The type of USB ports on the center console depends on the year of production of the Model 3.
A Tesla Model 3 built before June 2020 has two USB-A ports in the center console. Model 3's built after June 2020 come with two USB-C ports as standard.
3. Do Tesla USB-C ports support Power Delivery (PD)?
Tesla Model 3 USB-C ports support USB power delivery up to 27W. This mean you will be able to fast-charge smartphones with fast-charge capabilities. Small laptops can also charge slowly with the wattage provided.
4. What's the difference between USB-A and USB-C?
There are several differences between USB-A and USB-C ports that you need to be aware of.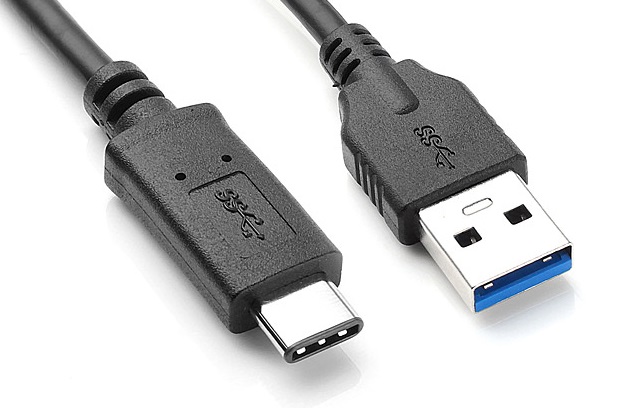 USB-A refers to the original design for USB ports and is the most easily recognized on most devices. USB-C was introduced in 2014 and has become more widespread in recent times. The differences between this design and USB-A are as follows:
A slim design that allows devices to fit into the port regardless of the direction of the cable.
A 100-watt connection that allows USB-C to power much larger and more complex devices. This additional power also allows for faster data transfer speeds.
The ability to transmit 4K video to a screen. If you're not transmitting 4K, you should still find that USB-C offers much better quality than USB-A.
USB-C will likely become the standard type of port in the years to come. However, many people still have older devices that require USB-A, which means this type of port is still relevant.
Conclusion
All three hubs offer an excellent solution if you're looking to add more USB ports to your central console.
Out of the three Model 3 USB hubs reviewed, our recommendation is TAPTES USB 5-in-1 Hub. While it has one fewer USB-C port than the BASENOR hub, it makes up for this by coming with a magnetic disk that you can use to hold the hub securely in place. The 12-month warranty is also another excellent strong point.