Whether it is for the holiday season, for a birthday, or for other special moments, if you know any Tesla owners or fans you've probably asked yourself what are some good gifts that a Tesla lover would appreciate.
We've compiled a brief list of Tesla accessories and gear that virtually any Tesla enthusiast would find useful for their car or as an addition to their Tesla-themed collection. If you intend to gift any of the vehicle accessories, it is crucial to know the model of the recipient's vehicle.
Here are some of the best gift ideas for Tesla owners in 2020:
Gifts for Tesla Owners in 2020 – Top Picks
1. Tesla Matte Black Mug
A simple mug with minimalistic Tesla branding is an accessory that will be well-received by any Tesla owner or aficionado.
Designed by Tesla, the mug features a matte black finish with a glossy Tesla logo that contrasts very elegantly with the rest of the body. All-around it has an attractive minimalistic design that very much resembles the styling of Teslas.
It holds 12 ounces of liquid, which makes it slightly above average in size, excellent for a strong morning coffee. The mug looks amazingly well either as a drinking mug or as a decorative item. The design looks great in any environment, and overall it is a safe gift idea that should be welcomed by any Tesla fan.
2. Wireless Qi Charger
Having a wireless charger in your car is incredibly convenient now that the vast majority of smartphones include built-in Qi Wireless Charging.
No need to carry any wires around, or having to look for the USB port and then plug your phone while driving. A wireless charging pad empowers you to simply place the phone on top of the charging mat and then technology will do the rest of the job and rapidly charge your smartphone.
A downside of having a wireless charger installed in the center console is losing access to one of the vehicle's USB ports, or both ports in the case of the Taptes Model 3 Dual Qi charger.
The charger above is only for the Model 3 but there are wireless chargers compatible with the Model S, and the Model X as well.
Related: Wireless Chargers for Tesla
3. Touch Screen Protector
Teslas are known for their massive center console touchscreen. It is a central commanding screen where you can control virtually every aspect of the vehicle with a tablet-like interface that many are familiar with. It's a very intuitive system, and it fits with the minimalistic interior aesthetic of Teslas well.
The location of the center console touchscreen may not seem too vulnerable to scratches as it is located forward, out of reach of most hands. However, rings, watches, or passing stuff around in the cabin can unexpectedly leave the touchscreen with noticeable blemishes.
A touchscreen protector can help keep the touchscreen in immaculate condition throughout the years and it will be a well-received gift for any Tesla owner in love with their car.
4. Model 3/Y Center Console Organizer
Center console organizers bring extra storage area to the center console and help keep the vehicle's interior organized. This center console organizer is available for the Model 3/Y and attaches to the original armrest compartment to bring an additional hidden storage space.
See also: Center Console Organizers for the Model S
Overall, this accessory is a very functional addition to any car and a gift that will be well-received by virtually any Tesla owner.
5. All-Weather Floor Mats
All-Weather Floor Mats are essential for any car in wintertime, especially if living in an area with lots of rain or snow. The 3D Maxpider All-Weather Mats are arguably the best Tesla floormats and an excellent gift for any Model 3 owner wanting to keep their interior pristine and easy to clean. All-Weather Floormats are also available for the Model S and the Model X.
The carbon fiber texture matches the rest of the interior really well, the carbon fiber-like material feels solid and is delightful to look at, and the Maxpider All-Weather mats don't look out of place as many other aftermarket floor mats. Using them year-round isn't a bad idea as they're easy to clean, insulate the car even further from road noise, and they pleasantly match the rest of the interior.
6. Charging Cable Organizer for Tesla
A welcome addition to the garage of any Tesla owner is a charging cable organizer. It a great gift that will help any Tesla driver keep their garage organized and not have charging cables laying on the floor.
The BMZX Charging Cable organizer is made out of high-strength ABS plastic, a material durable enough to withstand daily use. It can hold the entire charging cable wrapped around it; the charging nozzle plugs into the lower section of the accessory.
The organizer can be attached to drywall or concrete with the included anchors. All of the parts required for drywall installation are included. To install it on a concrete wall, a drill will be needed to make the two holes required to anchor it to the wall.
7. Tesla Logo T-Shirt
A simple black shirt with "Tesla" is one of the simplest pieces of gear that any electric vehicle owner will proudly wear. The clean design with contrasting colors will be well-received by any fan of Tesla's design philosophy.
Made of 100% cotton, the t-shirt is comfortable, breathable, and durable. The Tesla logo is printed in the United States.
The t-shirt is available in seven different color variations, including Navy, Gold, Red, and White.
8. Adjustable Tesla Logo Hat
A Tesla-themed hat is another simple piece of gear that Tesla lovers will appreciate. This adjustable hat features a Tesla logo on the front and adjustable buckle closure for great fit.
The structured front panels ensure that the hat keeps its structure day after day and won't be flat after just a couple uses. It is available in black, white, and grey. There is also a baseball cap design variant.
9. Front & Rear Glass Sunshade
Tesla has done a fantastic job with the panoramic roof in their cars. They provide immense breathtaking visibility while also filtering most of the harmful solar radiation and harsh sunlight. A downside is that there is no way to completely block all light.
In sunny areas of the world, the factory tint can be insufficient. Driving for hours with no way to completely block the sun can be damaging to the skin and uncomfortable. This sunshade for the Model 3 is incredibly practical to use, it can be installed and removed in seconds and provides a layer of shade, heat insulation, and skin protection. There are also sunshade sets available for the Model S and the Model X.
10. Tesla Keychain & Keyring – Black Premium Leather
For a Tesla Key Fob equipped with a key chain fob cover, this is a nice addition to it. The Tesla Keychain is made with premium black leather attached to an aluminum frame and a standard keyring.
Using it with a Tesla Key Fob would be ideal but attaching it to house keys would give it a more personal touch, perfect for Tesla owners.
Related: Tesla Key Fob Covers
Considerations when looking for gift ideas for Tesla owners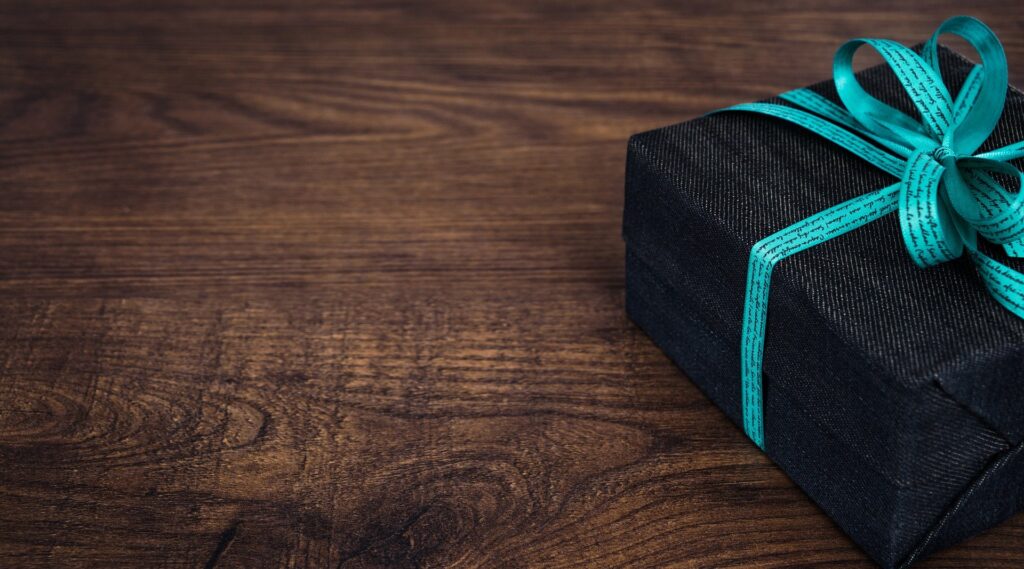 Here are some general recommendations when looking for Tesla-themed gift ideas for your family member or friend:
Know the model of their Tesla
The recipient will greatly appreciate an accessory matching the vehicle they own. A shirt or a mug are excellent gifts for anyone, but an accessory such as a wireless charger or a touchscreen protector is something much more personal suited for their car, and that can further improve their Tesla experience.
For the latter, you'll need to know if they own either a Model 3, Model S, Model X, or a Model Y. Keep in mind that the most common Tesla vehicle is the Model 3.
Personal preferences & needs
While it's important to have an idea of the person's personal preferences and needs when looking for gifts, it's even more important to have that in mind when looking for accessories related to Tesla.
It wouldn't be ideal to gift somebody a set of all-weather mats for their vehicle when the last time you were in their car, you noticed they had just purchased brand new floor mats.
Our gift recommendation
Our top recommendations for gifts for a Tesla owner are the following: Tesla Matte Black Mug and the charging cable organizer. The mug is a nice present that most people will appreciate and either use as a decorative item or for their morning coffee. The charging cable organizer will come in handy to any owner who wants to tidy up their garage.
We hope this article gave you a few ideas if you know a Tesla aficionado in your family or friend group. Know any more good gift ideas? Please let us know in the comments below!